By Peter Pantz
Success Story! Stan Snow, former MDI President and present Executive Director, has found his own place in the world, albeit not his first choice.
Taking a very strong "no problem" approach to life, possibly covering a context of "what the fuck is happening here," Snow – a native of Maine – has landed his dream job of short order cook for "End of the Road" Steakhouse in Texas.
After being stranded in Austin, Texas, by way of a broken-down RV on a journey from Florida to California, Snow won't take the defeat lying down. He'll actually be standing up … a lot!
In his new position, Snow stands in a kitchen, along with two other chefs – Thing 1 and Thing 2 – providing hot plates of grub through a small window.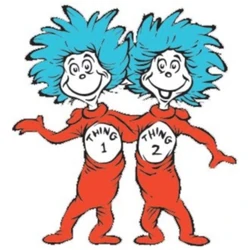 "Hey it's still a life of service," Snow said. "Only now it's less about honor and empowerment, but more about collard greens and chicken-fried steak."
The management of "End of the Road" has taken a liking to their new employee, though at times he can get, as they say, that "gruff, stare-you-down, seething calm" that emanates when frustrated.
"It's the ringing bell that gets me the most," Snow said. "I'll just consider it a wake-up call. And it's pretty literal, since many times I do fall asleep back here."
No longer needing a GoFundMe page to fix the RV, Snow is quite content, even with the ringing bell and the slightly lower purpose.
As a closing comment, Snow wanted to make sure that every MDI member within earshot understood his position: "I was just kidding about being OK. I need help. No really … help."
As of press time, this term "help" was not definable by men.