"MDI is not about fixing men. It's a tool for men to help change the world."
Dave Smith, MDI member since 1994
In 2000, a small group of men created a men's organization with the goal that it would be here for our grandsons. Since that day, MDI has been unconditionally committed to men winning in their lives by inspiring them to pursue a purpose bigger than themselves.
That's us in a nutshell. Here's some key things inside that nutshell:
We don't define what winning means or how you get there. We just help each other find it and work towards it, giving each other the honest feedback and relentless support it takes to keep moving towards your passion and purpose. We call this "causing greatness."
MDI is not just about you. Yes, men need to confront their personal challenges and demons to be truly effective, and we help each other do it. But you're not the higher purpose you're working towards. Being there for others is.
We empower men by giving them the tools they need to succeed, which they discover and use in weekend trainings, weekly courses, mentoring, team meetings, and all the contact and support in-between. And when we have a setback, our teammates help us get back on our feet, and make sure we've learned something from it. We call this "living with excellence."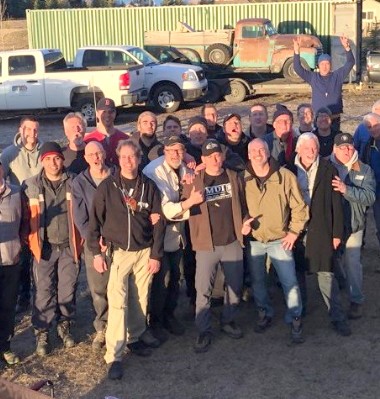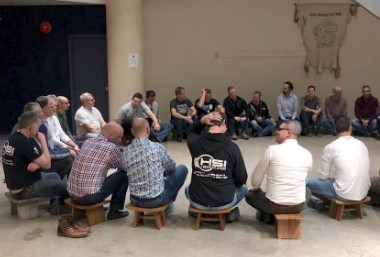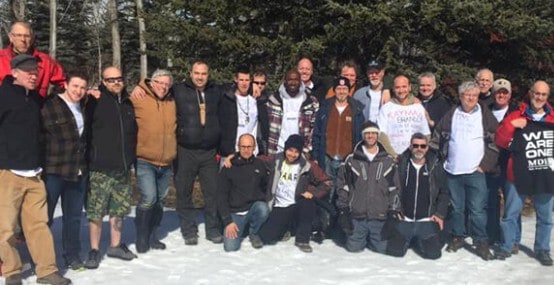 While our code compels us to be humble, we will say this: while many men's groups have come and gone, a big reason why we've stayed around and even grown is the strength of our organization.
Like the men in our teams, the teams themselves stay strong and on course because of the support, structure, and leadership of MDI.
To cause greatness by mentoring men to live with excellence and, as mature masculine leaders, create successful families, careers and communities.
A world where Honor, Selflessness, Commitment, Integrity, Training and Learning give men the wisdom and courage to serve all men, women, and children for the betterment of humanity.
Honor
Selflessness
Commitment
Integrity
Training & Learning
Honor
Honor means having a sense of doing the right thing, even when it's hard. Nobody else defines what the "right thing" is for you. You already know.
Selflessness
Commitment
Integrity
Training & Learning
Diversity is so important, we're calling it out.
To MDI, diversity isn't a nice, progressive idea. It's a selfishly essential one. We live and die by the life-changing wisdom we get from each other, which only comes from the hugely diverse viewpoints found in our communities of men. MDI welcomes all men without regard to race, age, ethnicity, sexual identity or orientation, religion, politics, national origin or disability.
Our members run the spectrum of ethnicity and political belief, are married, divorced, in long-term relationships or have never married, are straight and gay, professional and working class. Our youngest member is 18; our oldest is in his 80's. Our only membership requirements are that you be a man of legal age, pay annual dues, and adhere to our code of honor.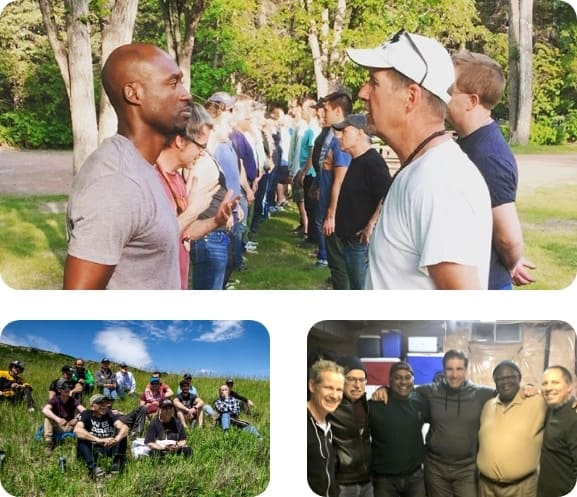 MDI is a commitment. So we've created three free steps to help ease you in and see if it's a commitment you want to make.
This site is addressed to men. But women are a huge part of many men's lives, so I wanted to speak to you, the women out there.
When women learn that their man has joined a men's team, they often have mixed feelings. They sometimes wonder why he's able to open up to other men but not to her, or they may think it's just a place to go and vent about her.
MDI is not a men's locker room, we're not a cult, and most of all, we're not a place to bash you or women in general. It's simply not permitted. What we are is a safe space for your man to imagine and work toward the best version of himself, with other men as his guide, support, and bullshit detector.
– Ian Kennard, President, MDI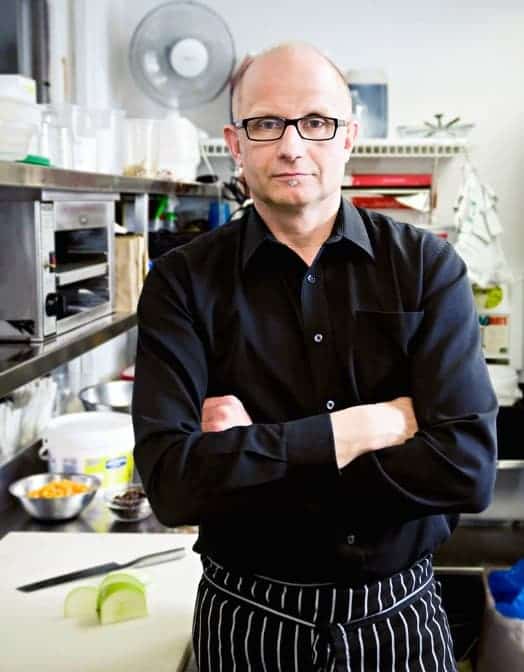 "MDI is like a laboratory for life."
Michael Fowlkes, MDI Member since 1993
These are the principles we live by. We don't expect new or prospective members to understand them right away, but they help us try to live honorably, and be the men we want to be.