What started as some wet-dream of MDI President Sandy Peisner in 2013 has become something that has lasted 10 years this month!  An idea for a "quarterly newsletter" confidentially sent to MDI men … has evolved to become a classy monthly online magazine for a global audience of men. As the story goes, Peisner approached Jim Ellis, then International S1 from San Diego, and Justin LaBarge, then VP of Technology from New England, with the main idea. He even named it "The Legacy." After a couple months of building up steam, the first edition was published in March 2013.
It hasn't looked back since. In fact, it's only looked up.
Over the 10 years, there have been over 110 contributors, a dozen columnists and over 960 stories, commentaries, honors, MDI news pieces and gags that have graced and sometimes disgraced these pages. This was to be a place where mens' success was acknowledged and broadcasted. If archives serve correctly, the first list of success stories for March 2013 included:
David Walrath, Western  
Arlan Pfohl, Southwest 
Michael Noble, Western Canada 
Bruce Spierer, Mid-Atlantic
Tom Thurmond, Southeast  
Leon Proctor, New England
Scott Williams, Eastern Canada
Legacy Magazine Purpose Statement
Founded in 2013, the premier online periodical "The Legacy" is an "insight for the modern man," a men's magazine highlighting the voice of a "mature masculine leader" for the audience of a global community of men. Sponsored by the international men's organization, Mentor Discover Inspire (MDI), the Legacy explores the concept of masculinity in our contemporary society and is dedicated to inspire men to be successful in their lives, families and communities.
And the success kept coming. As a quarterly "newsletter," the magazine would publish up to 25 stories an edition, something designer LaBarge would liken to "publishing an entire new website every three months." After two years, the audience broadened beyond MDI members; after three years, the quarterly became a monthly; after that, it was full steam ahead.
Each step of the way, the magazine stories were blasted out in an MDI-wide e-mail, as well as posted on social media platforms – for widest reach. Over the past six months, the MDI email blast has even reached the 2700-plus contacts who approached MDI through the enrollment campaign on Facebook. Keeping the connection alive.  
Over the decade, we've published numerous themes – such as Causing Greatness, Confronting your Barriers, Lessons In Leadership, Our Father's Legacy, Personal Scars, Spiritual Adventures, and You and Your Purpose.
We've had an entire year with monthly articles focused on true-to-life stories from our men. We've published the "Wall of Fathers" (HERE) dedicated to our fathers, our fathering and the honor of being a son.
For April editions, we've poked fun at ourselves and others in the April Fools Edition, with the biggest response coming from the time we announced that women would be joining our men's teams. Only a handful of men planned on quitting… before they got the gag. 
We've given the State of MDI address, focused an edition on the new ATLAS world-wide region, acknowledged the lives of men who have passed away, gave "attaboys" to the deserving, celebrated the completion of specific leaders, and crowned the Legacy Magazine MDI Man of the Year each January. The criteria for the latter included:
An MDI man in good standing.

Someone who has done the most to

live the mission and core values of MDI

.

Someone who shows up as

an example for successful families, careers and communities.

A man who promotes the organization in

some public way

, 
In years past we acknowledged these men:
• 2014 – Ashanti Branch – Western Region
• 2015 – Jeff Lawrence – Western Canada Region
• 2016 – Brian Mumford – New England Region
• 2017 – Ian Kennard – Eastern Canada
• 2018 – Eric Mortimer – Canada
• 2019 – "The Man We Lost"
• 2020 – David Smith – Canada
• 2021 – The Mature Masculine Leader
• 2022 – Erfan Ahmadi – Atlas
In 2022, a new vision was established. To keep the men's legacy alive, the new concept envisioned an online museum with various departments acting like unique rooms within this museum. This would capture the wisdom, the success and the team-life of the men, to be archived for future generations. It would become The Living Legacy Project. 
The Living Legacy Project Purpose Statement
To keep alive, in archive, the wisdom of the men, the success stories of the men and the legacy of our men so that future generations can benefit from and be uplifted by the men who have gone before.
7 DEPARTMENTS:
The Wall of Fathers – A Thank You page for Dad – pictures, prose and memories.
The Mausoleum – 

Honoring a man who has passed away.

The Chamber of Success

– Inspiring success stories of men winning, or being the man they've always wanted to be.

The Wisdom Collective 

– Wisdom of the Men, lessons learned in life, shared for the benefit of others. 

The Archives of Attaboys 

– A brief acknowledgment, man to man, for who that man is and what he's done.

The Hall of Legacy

– MDI men who have made a difference for the organization, to include Man of the Year, the Rick Russell Award, the Hall-Of-Honor nominees from the past, etc

  
Funny Shit

– Jokes, gags and satire … not necessarily in that order. 
With the assistance of Legacy Scouts, who would be on the lookout for great things taking place in their regions and with their men, the project will fill these rooms with insight so that our lives, our experiences and our sacred honor can live on forever… with the hopes that in the future all men – young and old – may benefit from those who went before.
SCOUTS
Jack Brown – Southeast
Paul Marcotte – Eastern
Michael Fowlkes – Pacific
Paul Mack – Canada
The battle cry for these scouts or anyone else noticing someone causing greatness is this meme: "That should be put into legacy."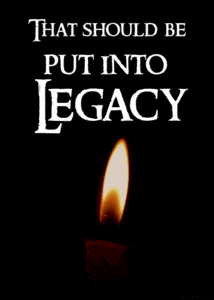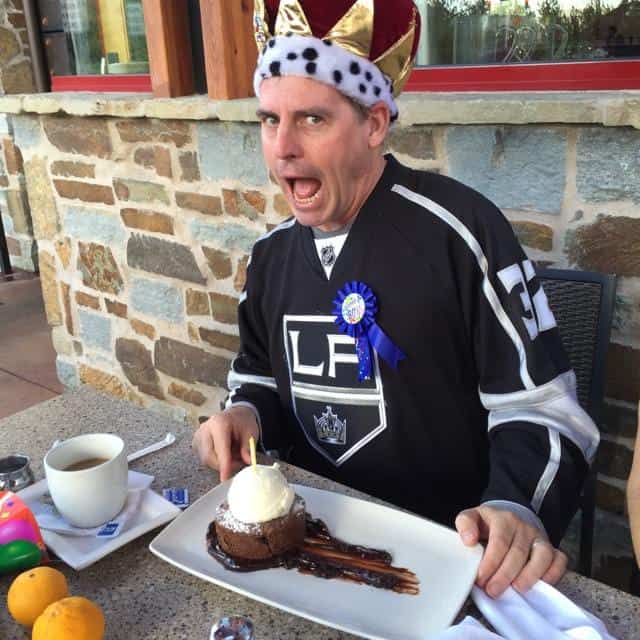 James Anthony Ellis


Editor
James Anthony Ellis is an award-winning playwright, journalist and filmmaker, who creates videos, books, theater and productions that bring a sacred awareness to "what's really going on" in our relationships, neighborhoods, community and society. An author of eight books, including the men-only "The Honor Book" and the most recent "Huh? The Joys, Sorrows and Comic Relief of Miscommunication," Ellis has produced twenty plays, 75+ film/video productions and hundreds of articles and columns. In 2011 he filmed and produced the highly-acclaimed "Indoctrinated: The Grooming of our Children into Prostitution," which was viewed on Cable TV, and nationally and internationally at community forums designed to bring solution to our prostituted youth problem. In 2019, Ellis filmed and produced the short documentary "Keeping the Peace; Mental and Emotional Wellness for our Law Enforcement," which had audiences throughout police agencies in 35 US states. Since 1998, he has been in leadership within MDI, an international men's organization, including the role as Division Coordinator of the San Diego Men's Division and MDI International VP of Media and Public Relations. His production company is Legacy Productions.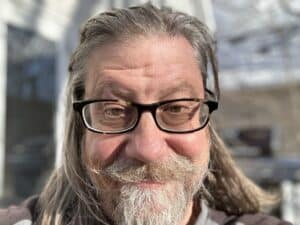 Justin LaBarge
Producer

You get one chance at making a first impression, and that's the context in which Justin LaBarge creates his message. He began his career as a self-taught desktop publisher, and is now the Creative Director and Founder of BoldEverything Interactive, a 20 year-old creative web strategy business based in Cambridge, MA.
"The point is to craft a meaningful experience around compelling communication. We strive for a BOLD, memorable message which yields precise, measurable results." His work connects people through creation of online communities, empowers people by giving human rights organizations worldwide a digital voice, and influences people in finance, technology, and online retail through effective business media and communications."
"My personal and professional purpose is to create community which furthers the greater good."
As the producer of the Legacy Magazine, LaBarge is hoping to reach young men seeking answers with masculine roles in a modern world. "Presenting powerful perspectives can shift people's behavior, take actions, and ultimately cause their self-identity to grow. Then we are open to leaving a Legacy worthy of our passion for life."
Congratulations to Legacy Magazine!
Sandy Peisner, MDI President 2013-2014: Ten years ago I had a vision about a newsletter for our members. I asked Jim Ellis to create and organize it. With gratitude thank you for making my context larger than I thought of.
Fred Tomasello, Contributor: Legacy is a magazine written by men for men, fostering brotherhood, teamwork and sensible problem-solving. There are many ways to get wounded in life, and Legacy not only offers healing, the editor, staff and stories restore my faith in our fellow men.
Stan Snow, MDI President 2015-2016: Legacy Magazine has become an icon representing MDI over the last 10 years. The original idea was a way to communicate to our members but because of the vision of two men, Jim Ellis and Justin LaBarge, it has taken its rightful place as one of the longest running and consistently excellent representations of what being a mature masculine means in the world today. My favorite memory by far is the April Fools issue where we told the men we had decided to allow women to join our organization. It was funny to those of us who got the joke. But even more hilarious to watch those who took it seriously. Hats off to Ellis and LaBarge, as well as the hundreds of contributors and thousands of articles and all that Legacy Magazine has come to mean to the men of MDI and the world.
Paul Marcotte, Scout: Your commitment and drive to keep the magazine going for a decade is a powerful example of the results you can achieve when a man embraces the Code of Honor along with living the mission and vision of MDI. Persistence, determination, and hard work are omnipotent.
Dylan Stewart, Columnist: For the last 10 years, the Legacy Magazine has been a powerful place to share who we are as men, to connect with our successes and challenges, to bring our men together and to celebrate what makes MDI and every one of us a powerful stand for what we as men can be. Here's to 10 more years!!!!
This Year's Rick Russell Award Winners!
Since 2004, Mentor Discover Inspire has honored men with the "Rick Russell Memorial Membership Award," presented to those men who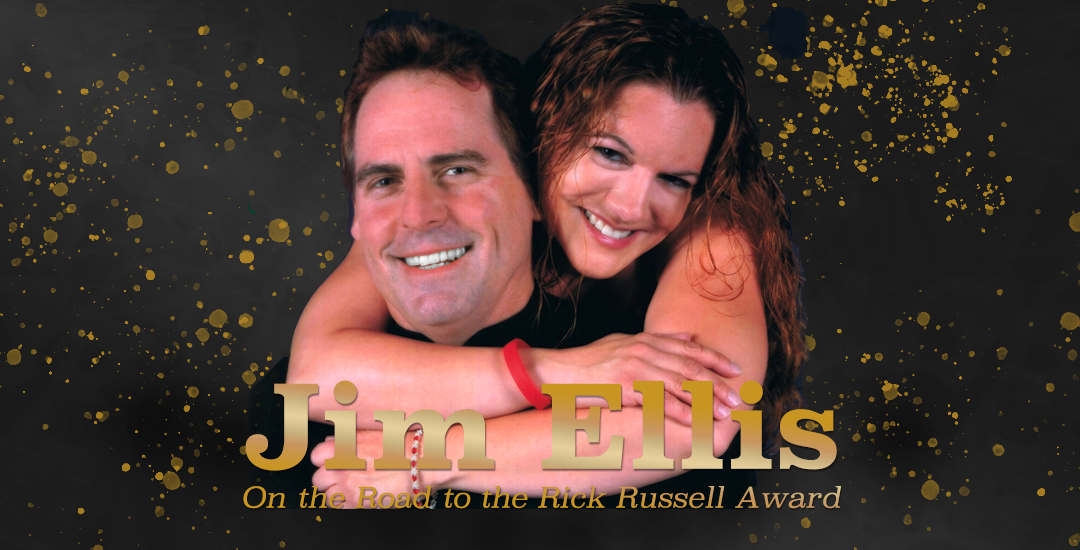 Jim Ellis and Dave Smith are recipients of the Rick Russell Memorial Membership Award for the year 2023. The Legacy
Dave Smith and Jim Ellis are recipients of the Rick Russell Memorial Membership Award for the year 2023. The Legacy
Paul MarcotteLegacy ScoutEastern Region An interview with Stephen Beirne, Division Coordinator for Warrior Son's Tribe Q: Beirne – as we move forward into 2023, what
Read More »
Greg PowellMDI Contributor Choose your "hard!" We've all heard that before – Being obese is hard. Getting fit is hard. Choose your hard. Being in
Read More »
Michael BurnsMDI Contributor Michael Burns (Burnsie) of Santa Cruz first did his "Men's Weekend" in 1986 in New York City when it was called "Men,
Read More »
Olaf Krop International Director, MTP The international Membership Training Program (MTP) team has a vision that is expanding, aimed at taking new men from the
Top 15 Stories in 10 Years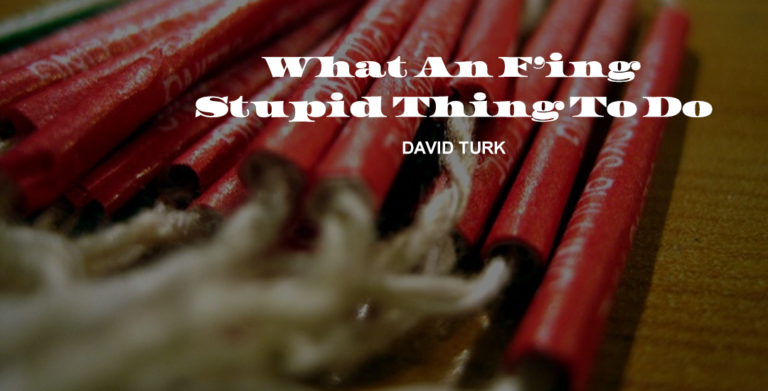 David Turk Guest Contributor It was Chris, Keith and John. They were there. We were about 10 or 11. And our plan seemed like a
Read More »
Jason Campos-Keck MDI Contributor To understand the pendulum swing that has been my personal comeback story, one must first understand that low to lowest times
Read More »
Crawford Hart Guest Columnist How will I be remembered? What will I leave behind? What will be my epitaph? To all three questions, my well-reasoned
Read More »
Fred Boyles MDI Contributor I've always wanted a best friend. Ever since I was 8. But I never could get this. Being disappointed by the
Read More »
Tom McCarter MDI Contributor Every year, the Old Crusty Bastards Men's Division partners with the Sacred Heart Community Service organization San Jose to participate in
Read More »
Brian Childers MDI Contributor I am on a men's team consisting of three white men and three black men. OK. So? I have been associated
Read More »
Rich O'Keeffe MDI Contributor Recently, I was asked a question: Over your years as a leader, what has helped the most to support your men
Read More »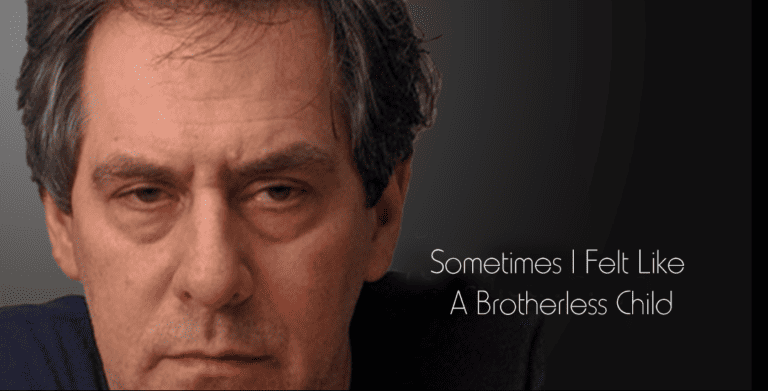 Dan Kempner MDI Contributor My wife runs a little school in our house, for teaching English to Vietnamese children. This means that twice a week,
Read More »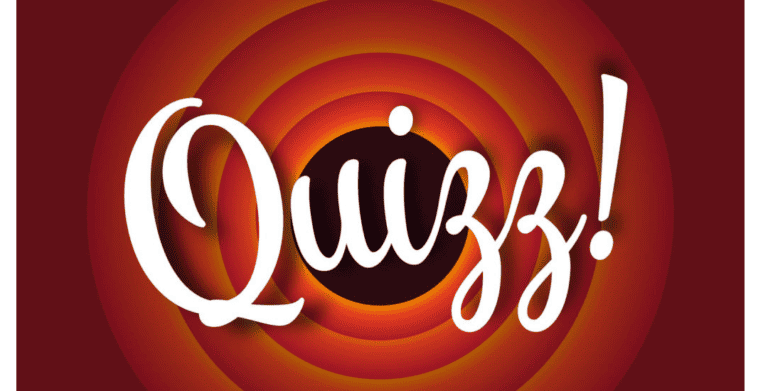 James Anthony Ellis Editor, Legacy Magazine Finally, we can figure it out. If you have wondered if you indeed were part of the inner circle,
Read More »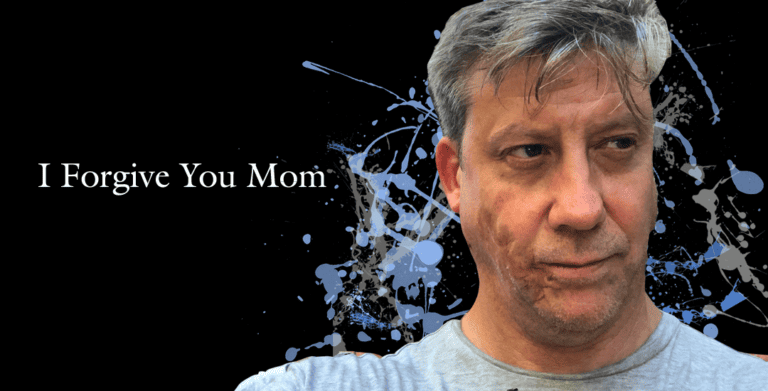 There are physical scars. And there are other kinds of scars. This story is a bit about both. You see, I have scars. One of
Read More »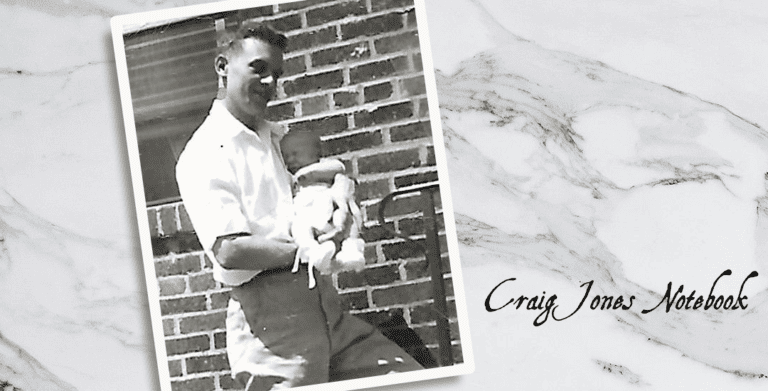 Craig Jones Columnist My dad died when I was five, in 1959. Lung cancer, non-smoker, who knows why, one chance in a million or billion
Read More »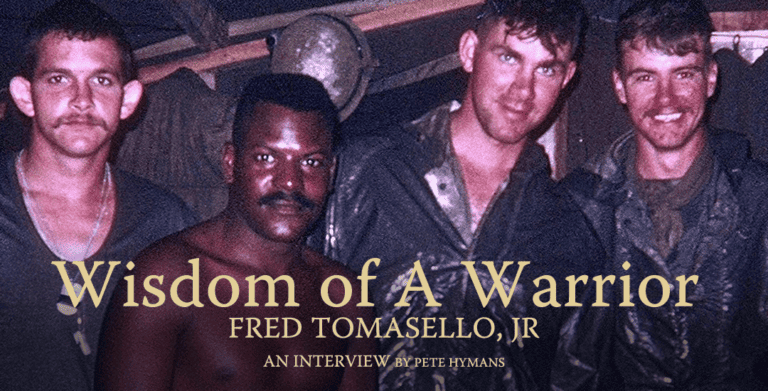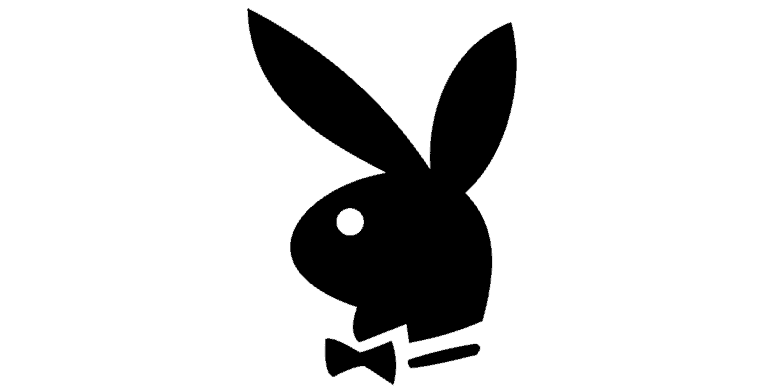 Doug Ernst Reporter [LINK TO PLAYBOY STORY HERE.] Readers throughout the world are reading the current March/April edition of Playboy Magazine for the article (!)
Read More »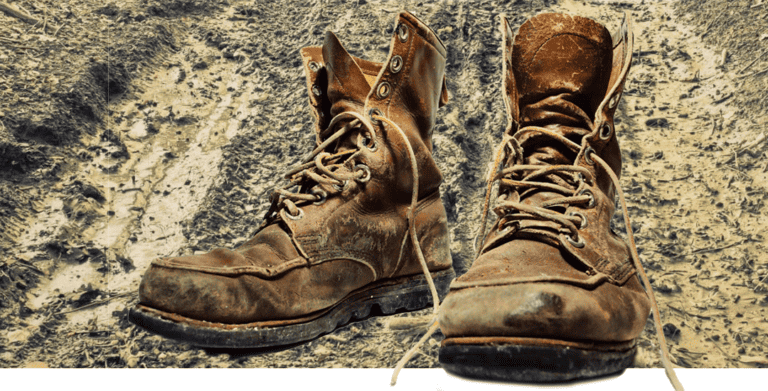 Dylan Stewart Columnist Have you ever been so down that you didn't know how to get back up? I mean really, really down. So
Read More »
Leon ProctorNew England RegionSons of Maine I did my Men's Weekend in July of 1998, a little over 17 years ago. My first meeting was
Read More »