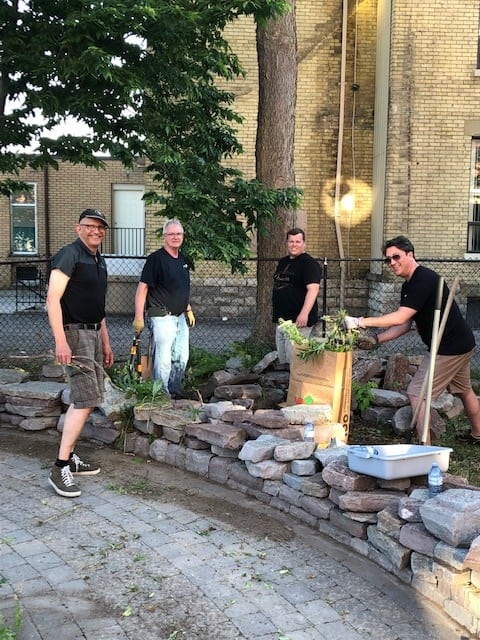 The garden needed a lot of help. And that is where the men of Mentor Discover Inspire came in.
As the men of team London Calling have done for seven years, the men stepped up in the spirit of community service to lighten the load and offer support to a women's drop-in center called "My Sisters' Place" in London, Ontario.
On this day in July 2022, it was all about the garden. The plan was to help the center get its grounds and healing garden in shape to open up to its clients again. Said Chris Rushforth, who has participated approximately 15 times over the years, "We did a lot of outdoor gardening work to help beautify the place and make it more welcoming and friendly. We've done a lot of different work there in the past, but not in a while, so we were very happy and pumped to engage again."
With COVID restrictions, there has been a three year gap between projects. But the opportunity to give arose recently, and London Calling heeded the call.
Since My Sisters' Place supports women who for one have experienced gender-based violence and trauma, the fact a team of men can show up and give selflessly is a symbolic gesture that can demonstrate how honorable men can help create successful communities.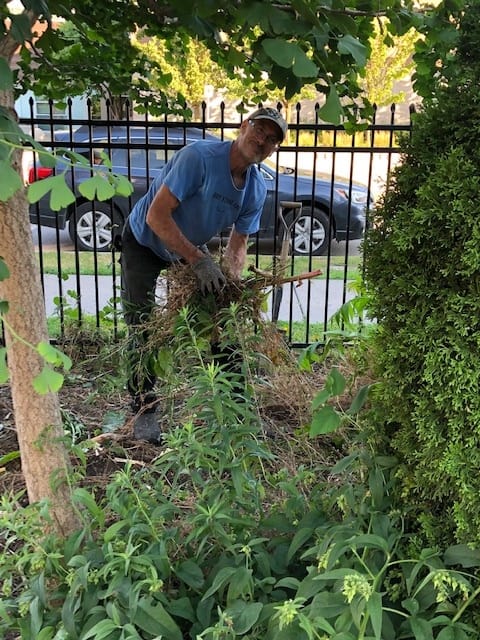 Said MDI President Ian Kennard, also an active participant in the community service, "We volunteer at My Sisters' Place because with a limited budget they need our support and it has an impact on our local community. It gives our team a place to make a difference, a place to be men of honour who women can trust, a place to build stronger relationships while we work, a place to laugh and do hard physical labour that has an immediate impact. It gives our team a sense of pride and ownership in the work of MDI. It builds bridges and fulfills our Mission."
The team has been making such a difference ever since Pat Callon, a Dry Stone Waller, was approached in 2015 by My Sisters' Place to design and build a cairn in its healing garden. As a member of London Calling at the time, Callon enrolled the rest of the team in helping with a variety of work, which included landscaping and gardening, sorting donations of items that would be handed out to the women who used the facility, ripping out the beat-up concrete basement floor and replacing it with an interlocking brick floor, obtaining and installing shelving in the basement for the donated items … among other tasks.
Very expansive abilities for one team.
Over the years, the work has involved not only London Calling, but other men who were invited to help. There's likely been up to 25 different men who have helped at My Sisters' Place at various times over the years.