Paul Tripp
Atlas Division, Team "To Cause Greatness"
I came to be on an Atlas team after a series of events. First my men's team was blown up since the Full Monty's men's division in Los Angeles separated from Mentor Discover Inspire. Then came a two-year break. Then in mid-2019 Dylan Stewart, a member of my Full Monty team, said of his Atlas online team, "Hey come check this out."
And the rest is history .
My initial experience was trying to figure out what the heck it was. I first noticed what wasn't there from my in-person, face-to-face men's team. I was looking for the fun and physical. How would we do that? I looked for a cathartic, physical "push" wondering how we would do that on a computer.
Even without those in-person activities, I came to realize is if it's not there, bring it. My goal was to introduce men to exercises and activities that we had on the physical team and allow them access that in the virtual team. And I did that. And now we are doing that.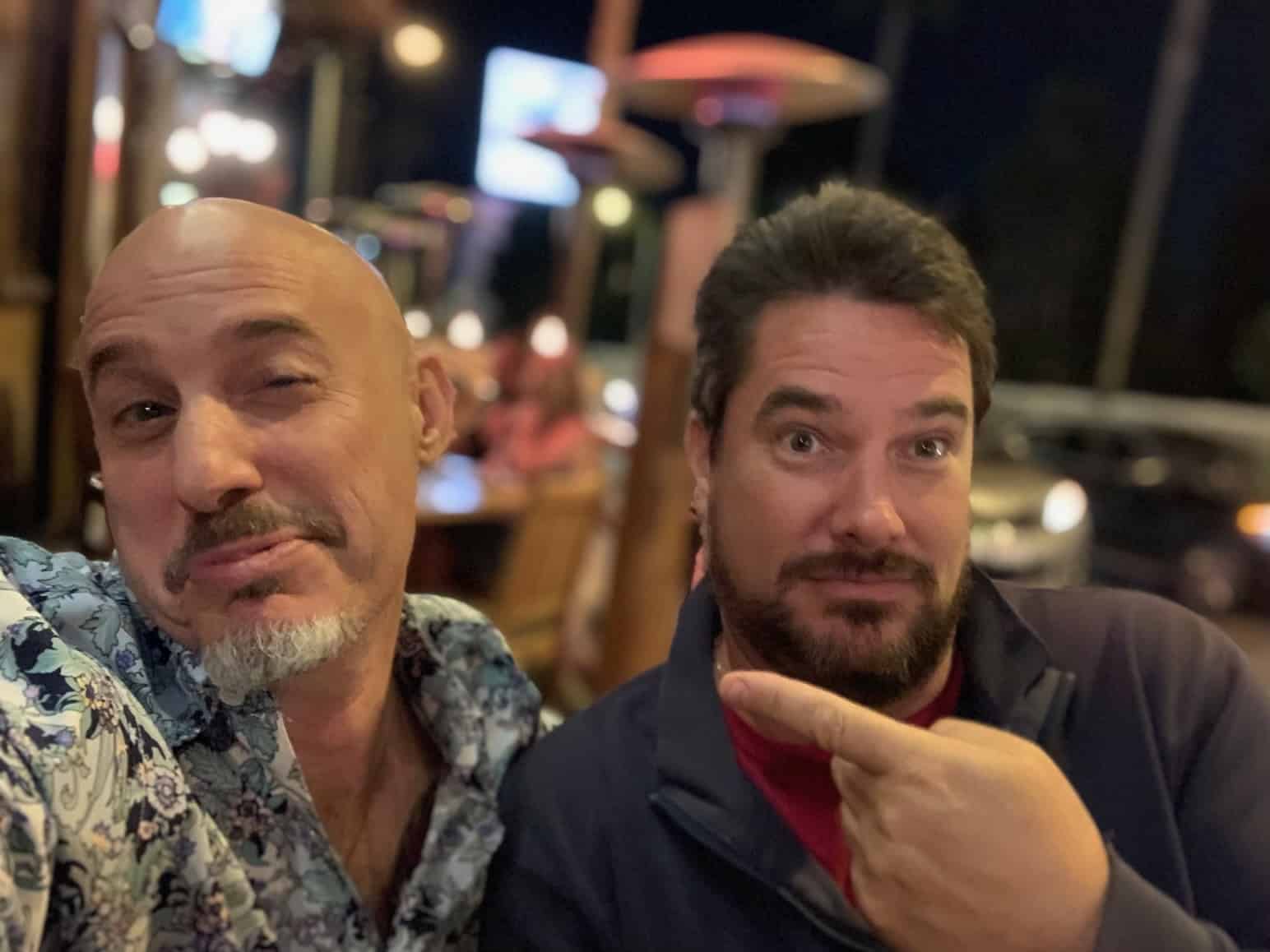 The many moods of Paul Tripp. Actually, they all look pretty happy.
I remember early on we had a man do a "push" screaming into a pillow. That didn't feel right to me and I was always thinking there had to be a different way for a man to process his emotions. A few months later my trailer was stolen. Having learned about it just hours before our meeting, I brought my pain, anger, and frustration to my men. I actually did a "push" in my truck with the windows up, my hands holding the steering wheel. As I pulled on that wheel I felt the men pushing back, and I let it all go right there. When I opened my eyes all the men had their hands up. They were supporting me.
Atlas is an opportunity for you to have a men's team wherever you are, no travel required.
Reminds me of my father who had perfect attendance in the Rotary Club for over 40 years. Whenever he traveled, he always went to a Rotary meeting. Likewise, whatever city I am, Atlas allows me to have a men's team meeting.
Atlas to me is the future of men's work. How many men have come and gone with the only reason they left is because there were no men's team where they moved. Atlas solves that. You move; your team moves with you. I just moved from California to Alabama. My team was with me every mile of the drive.
No matter where I am I can bring an unwavering desire to be the best version of myself, to continually learn and grow, moving forward from my life experiences to create better ones. I can bring a "bring it if it's not there" attitude. What I receive is the opportunity to be in masculine relationship with men who are now half my age, compared to the opposite experience with the Dog Soldiers in Atlanta and Full Monty in Los Angeles.
We are continually looking for ways to improve the experience, and currently my team is having its first face-to-face overnight in December. Previously when I was team leader, I brought the experience of an overnight with an extended virtual meeting. Now, we are actually having a physical meeting where men from around the country are meeting in one location for our first Atlas men's division face to face overnight.
Problem?
No problem.