A traditional father's role has been to provide for a family, convey moral values, provide the hard lifelong lessons, and exemplify the nature of the mature masculine. A contemporary father's role has evolved to include less-traditional forms of "family," and moreover that of a caretaker.
This is an evolution from traditional to a multitude of previously undefined roles. We want to celebrate fatherhood in all its forms, and recognize Dad – not for the sake of some theoretical point, but to intimately portray who they are.
The Legacy Magazine proudly present to you the Wall of Fathers, for us to bear witness to the fathers. You will find sons and daughters paying tribute to fathers, some of whom have passed, as well as fathers with amazing connection with their sons and daughters.
Can you recognize your father in the faces, videos and tributes represented here? As a father, are YOU represented here?
Submit your father photos and videos here.
Last Update: 6/26/17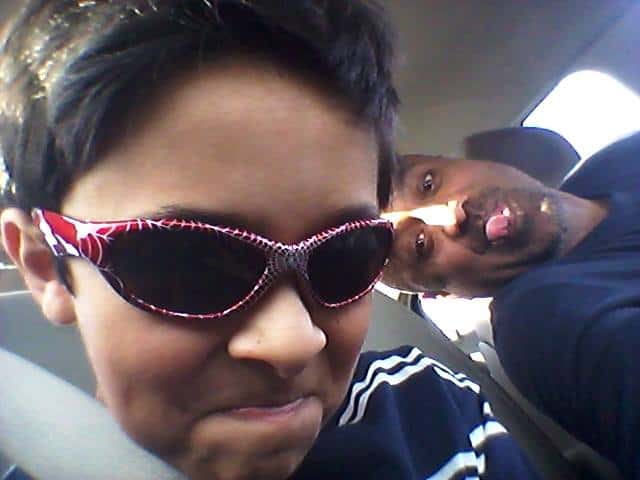 ---
QUESTIONS & ANSWERS
Jurij Romaniak
How would you introduce your dad?
One person I could talk to and count on for best advice and guidance.

Imitate something your father would typically say.
Here's my credit card, fill up your car check your oil, get us slurpees make sure you get oil if you need it.

What valuable lesson did your dad teach you?
If you are going to do something do it right and do it to the best of your capabilities.
What did you most want to teach me about life?
That I love you and what to teach you everything I've learned about life hard work and integrity.
How have I done?
You listen to me and enjoy all the fun and hard work activities we do.

How can I best honor your legacy?
Never forget you are Ukrainian and celebrate the Ukrainian things like food and flag, never forget the grave sites where I am buried and my father and my grandfather. These men taught me a lot and I've passed it down to you.
---
Father's Day In Heaven
I love you and I miss you, Dad, and though you've passed away, you'll never be forgotten, for I think of you each day. If heaven celebrates this day how special it will be. A gathering of the many dads upon our family tree. Your father and grandfather and great grandfather too. How wonderful it is, if they can spend this day with you. May you know how much I love you, though I'm here and you are there. Happy Father's Day in heaven to the best dad anywhere!
---
In Her Eyes
Published: February 2006
The depth of a father's love shows in his daughter's eyes.
What's known is what's shown from sunset to sunrise.
A foundation built on more than just what is spoken.
It's commitments kept and promises that go unbroken.
An emotion so immense that nothing in this world can erase.
The permanent impression of love is tattooed upon her face.
A relation so peculiar that only the two can understand,
Yet so immaculate it's obvious that, by God, it was planned.
I believe it all began when she would sleep upon your chest.
Now you're her number one, her favorite, you're the best!
You move and she watches so closely it's as if she's in a trance.
The fact that she can repeat you, exactly, isn't just by chance.
From wrestling, racing, jump roping to being made up like a doll.
Both playmate and best friend, you've done some of it all.
A secret place, a look, special time just for her and you.
When a choice is to be made, it's all about what Daddy wants to do.
And you're there to cater to her every need and every wish.
There's an invisible pedestal for Daddy's little princess.
She's content just to be. She's filled with absolute bliss
Just to sit up under you, giving an occasional hug and kiss.
Sweet dreams are non-existent without Daddy's goodnight kiss.
Your gentle stroke, words just for her, your check on hers is what she'd miss.
It's simply because of how you love her, I surmise.
The depth of your love always shows in her eyes.
With you, her laughter is harder and her smile is even brighter.
You have a friendship, a bond, a soul tie that couldn't be any tighter.
It's more than a special bond; it's an exclusive connection.
No room for a third party or attempted interjection.
This love is reserved just for Dad and no other.
It's not the same for siblings, not even for Mother.
It's the kind of love that I could never despise.
For the depth of your love always shows in her eyes.
To her, you'd give anything, but it's not about the gift.
It's that marvelous smile brought on by the spirit you lift.
It's not about what you can give her or about what you can do.
It's about the unconditional love reciprocated between you two.
It's the tears in her eyes when you two disagree.
Nothing's quite right until 'I love you and I'm sorry.'
It's that spunk in her step, the rainbow in her eye-
You'll know she's a Daddy's girl when she passes by.
She's got the kind of love that never fades or dies.
The depth of your love always shows in her eyes.
Upon angel wings you soar; your sparkling golden halo glows
Whenever she's with you, it's Heaven in her eyes that shows.
Her eyes hold a song so beautiful you'd think it was Heaven's melody.
It's the music of love's symphony composed by each precious memory.
The love known is the love you've shown from sunset to sunrise.
The depth of your love will forever show in your daughter's eyes.
---
A special 'Thank You!' to Satrajpal Rai and his son Kai Singh Burton-Rai, the inspiration for the Wall of Fathers.
God, our Father
Bless these men,
that they may find strength as fathers.
Let the example of their faith and love shine forth.
Grant that we, their sons and daughters,
may honor them always
with a spirit of profound respect.
– Author Unknown