How is it going in your region?
Things are going great! For one, we replaced our banner with a new one.
What are you presently focused on?
We have another Legacy Discovery in the Fall.
What are the challenges you face?
Getting men to step up into leadership roles.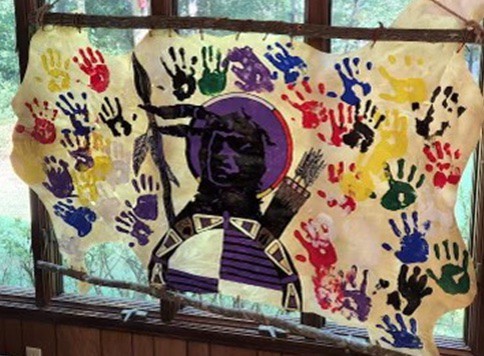 NOTES FROM THE SOUTHEAST REGION'S SCOUT JACK BROWN
We had a very good Division Meeting September 1.
Retired our 27-year-old banner and created a new one!
Dog Soldier John Dammann is leading our annual golf tournament October 3 to benefit Mountain Wisdom Inc., which provides summer camps for boys and girls. This week kicked off the start of our fundraising with a silent auction and party! It was very successful with over 60 friends, business associates and neighbors in attendance.
Events will continue up to the tournament itself in October 3!
The latest point team completed and is staying together. It's our second point team to become a division team in the last nine months.
LEGACY DISCOVERY INFORMATION
Men, the next Legacy Discovery Weekend is upon us!
Now is your time to shine by supporting the Dog Soldier Division. There are many opportunities, some on-site and some off-site. There is a guaranteed place for you to contribute, whether it's from your phone, talking with friends and people you know, or your presence at the site. This is a declaration of greatness to all men offering you an opportunity to contribute and say you were part of The Legacy Discovery Experience 2022! Be a man of action volunteer now!
Click on the Volunteer Sign Up Genius below:
https://www.signupgenius.com/go/409044CA5A92AA1FA7-legacy
Men, here is the Pre-registration site for participants to receive a $25 discount.. All that is needed is their Name, Number, and Email in the site linked below. There is No commitment. If you want, create a letter, cut-and-paste the link, and send it to all your LD participants.
Pre-registration link
https://www.signupgenius.com/go/409044CA5A92AA1FA7-save