The mature masculine man is alive and well. So says leaders of an International men's organization. And this is good news for today's men, their families, careers and communities.
As stated in the mission statement of Mentor Discover Inspire (MDI) – an organization dedicated to success for men on all levels – members look to "cause greatness by mentoring men to live with excellence and as mature masculine leaders create successful families, careers and communities."
This statement was the source of a deeper dive in 2018 into the "mature masculine leader" concept through the organization's San Diego division, its then Division Coordinator Chris Christopher and Membership Manager Jim Ellis. An outgrowth of this is a 1-day experiential workshop, currently available, that promises participants a fun and engaging workshop for men ready to go to the next level in their lives.
And what is the "mature masculine?"
According to Ellis, designer and co-facilitator of the workshop, he synthesized a list of 20 qualities of the mature masculine man from a complete list of approximately 70 he gathered through a core team from the San Diego division. "Even so," says Ellis, "The experts on the topic will be the men in attendance as they uncover these qualities or recognize what they need to do enhance them."
The list includes "I statements" such as "I carry a 'no-problem' attitude," and "I give my best even when I can get by with less."
Besides soliciting definitions of "mature" and "masculine" from those in attendance, and reviewing the list of 20 qualities, participants will choose which qualities the entire group needs to review in a deeper way through experiential exercises.
Christopher, who is presently the Chief of Staff to the MDI President, said when he was chairman of the board he focused on the mission statement, questioning, "When someone declares us a mature masculine leader, what is that anyway?"
Says Christopher, "I could be a leader without being either mature or masculine. I could be an immature masculine leader. I strove to be a mature masculine leader knowing that this was the man I always wanted to be."
Dylan Stewart, former MDI leader and co-facilitator of the initial training in June 2023, said, "When I first started in MDI, I was told this was the best way to become the man I always wanted to be. But I didn't know who that man was. The 20 qualities of the masculine man finally gave me a map to build the tools to become that man."
"It will enhance bringing our MDI mission to life."

Chris Christopher
Ellis points out that at this present time in our society, the concept of masculinity has been in question and challenged, with some pervading negative concepts such as toxic masculinity. Says Ellis, "Besides raising to the next level of your greatness, this is one reason to join in the conversation on this topic. It's time to bring masculinity back as the honorable and powerful identity it deserves to be."
Of the workshop materials, MDI President Ian Kennard in 2023, said, "I can tell you that having gone through the mature masculine exercises at the team and leadership level, they are powerful, revealing and inspirational. I am excited that they have now taken the initiative and transformed it into a full-day training."
Rich O'Keeffe, MDI VP of Training in 2023, concurs: "This training will give men access to being one of the men that the world needs more of."
Said Christopher, "I couldn't be more excited that we are now taking those qualities to the next level with an in-depth workshop to allow men to engage in the process of mastering more and more of them. It will enhance bringing our MDI mission to life."
The 20 Mature Masculine Qualities
I am a self-sufficient man.
I hold a "no problem" attitude.
I am clear on my personal standards, commitments, and boundaries.
I keep my word – holding integrity high.
I am responsible and accountable, taking ownership of my life, with no need for excuses.
I call men out and hold them accountable to their word and to their best.
I am open to feedback / criticism / coaching; I do not complain, pout or get defensive when challenged.
I repair, restore and resolve any of my broken words or commitments with those I have impacted, without having to be prompted to do so.
I do not carry grudges or "lists"– and I clear with men swiftly and directly.
I am confident.
I give my best even when I can get by with less.
I am decisive, taking action.
I am impeccable, precise and thorough.
I am humble.
I ask for help.
I show and express care.
I broaden my context, serving others generously – expanding from "what I can get" to include "what I can contribute."
I am conscious of how I affect the people around me.
I lift other men up and support them to win.
I am respected by men, a leader who is followed.
---
The Mature Masculine Workshop

A New MDI Training For An Ancient Paradigm

A 1-DAY EXPERIENTIAL EVENT FACILITATED BY JIM ELLIS & DYLAN STEWART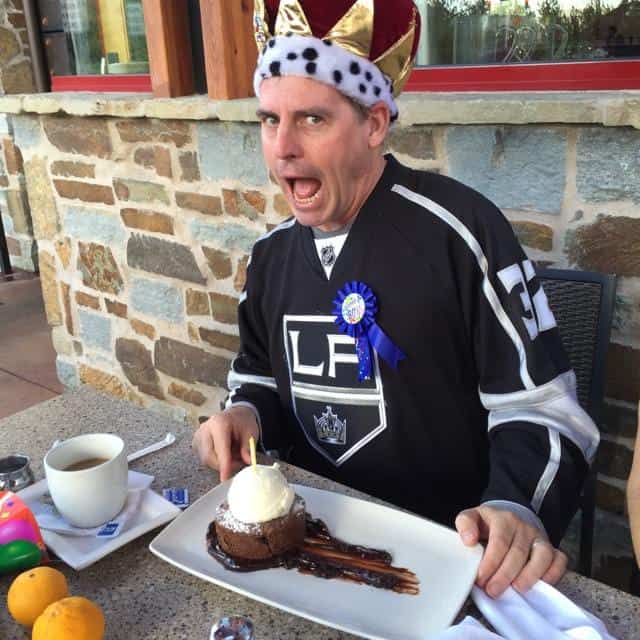 TAKE AWAYS
Be introduced to 20 qualities of a mature masculine man
Participants choose the top mature masculine qualities in which they wish to do a deep dive
Experience a fun and engaging workshop for men ready to go to the next level
Recognize the qualities that support your life to be a success on all levels
Fortify your relationships to make them the best they can be
Discover the power to reach excellence as a man
Unveil a higher purpose that uplifts you and those you influence
Realize the superior you along the way
---
FOR MORE INFORMATION
Contact: Jim Ellis at (858) 518-5826 or JimEllis1103@gmail.com