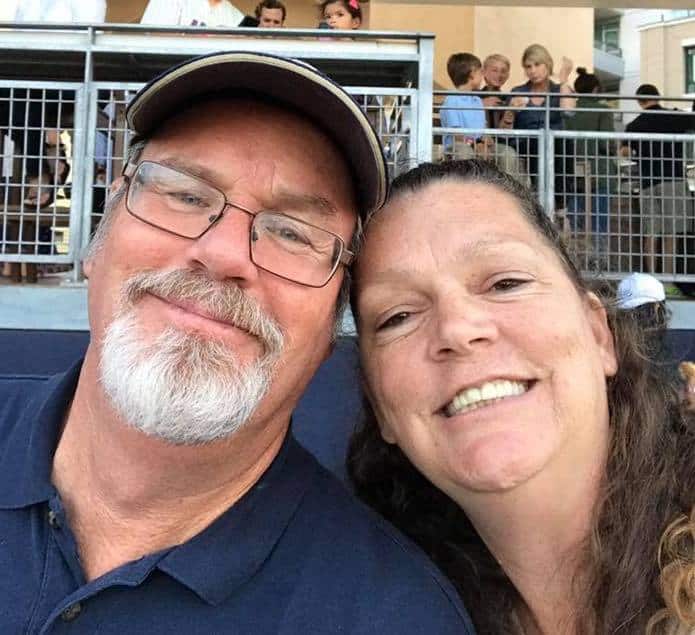 MDI is about discovering, learning and teaching. As part of this process, some men can ultimately learn how to become the man they need to be in order to be ready for marriage. The Legacy Magazine thought an engaging story would reveal the three men who received support from their men's team to overcome barriers and ultimately find their wife. Read below for three answers to three questions by three MDI veterans: Todd Sorbo, Chuck Tesar and Michael Fowlkes.
1. What was the barrier in who would become your wife?
CHUCK TESAR: The barrier I had to overcome was my belief that the woman I would marry had to have all "the boxes" checked off, in other words "the right one." Although I could say that I did not have to have the perfect match, my actions showed that was not the case.
TODD SORBO: Fear and lack of confidence. I often thought it would just happen without me working at it. Like in high school. But work and other activities took up my time and I did not want to work at finding someone. I think I was always looking for perfection or perfection in my mind.
MICHAEL FOWLKES: I was longing to have a long-term relationship that would lead to a wife. However I had no action plan behind it. I didn't know how it was going to happen. I had no action plan. I wasn't doing anything. I was just hoping that that Mrs. right would magically show up.
---
2. What steps did you take in overcoming your barriers?
TESAR: I had to better understand me and what truly was important to me. The Sterling Men's Weekend and the Men's Division were a big part of that exploration. Recognizing the differences between short-term recreational and long-term relationships was an awakening for me. Most of the men I knew/know would say you can easily convert the former to the latter. As my time in the Division increased, the number of cases of relationship issues that the men faced showed that such conversation was not always smooth sailing.
Understanding the importance for a man to own the "six tasks" (from the Sterling Weekend) was equally profound. In these a man learns what his responsibilities are in a relationship. I certainly did not learn that from my father or the men I knew as I grew up. When applied, I found a sense of place, power, and equanimity was available to me in a long-term relationship. Knowing your terms and putting them right up front when you are ready to attract and marry a woman is, as noted, profoundly important. You value honesty, she needs to be honest; you value drug free, she needs to be drug free; you value certain religious precepts, she needs to value them as well. The rest is negotiable. (NOTE: I also learned to be sure to broach sex early as significant disparities in needs between the two can be tough.)
I participated in personal growth work with Productive Learning as well. This path provided a different vantage point in a coed setting to gain new awareness of how thoughts, feelings, actions, and results interact in my life. By creating new strategies, I could consciously select new ways to think/act and therefore get new/better results/feelings. This of course tied in nicely with what I was learning in the Division, as well as through my church participation.
SORBO: My men's team helped me to make commitments to myself to get out in the world and search. They reminded me that I would actually have to talk to girls to get them to go out with me. So I did. This included church, dating sites, and finally a match-maker whose assistance helped me find my wife.
FOWLKES: My team supported me by giving me weekly goals to to meet. Like have a date each week or two times a week. That basically got me in the game and got me engaged in the dating process. So basically I was willing to be supportible.
---
3. What is life like on the other side after finding your wife?
TESAR: There is a pleasant certainty that you have a life partner who shares values with you, is emotionally/physically present for you, cares/loves for and about you, just as you do for her. Are there emotionally challenging times? Of course. There are illnesses, misunderstandings, life events that happen. Yet you know that if you do what is required of you, think the six tasks, you will not only survive but likely thrive together.
SORBO: I have always wanted a family with my own kids. I never thought I would when I hit 40. But I found my wife and she chose me. We have two beautiful children of our own and I also have a stepson. I can't imagine not having my wife and kids in my life now. I have been truly blessed.
FOWLKES: Life on the other side is wonderful. We built a life together with four kids (two boys, two girls) and five grandsons. And my family has done stuff with the Sorbo family which was really cool.