As always, it's good to hear from the men on the topic at hand. On any topic, it's good to go to the collective wisdom of the men and see what is to be shared and revealed. This month we hear from the men posting on social media, in answer to this question: "What is...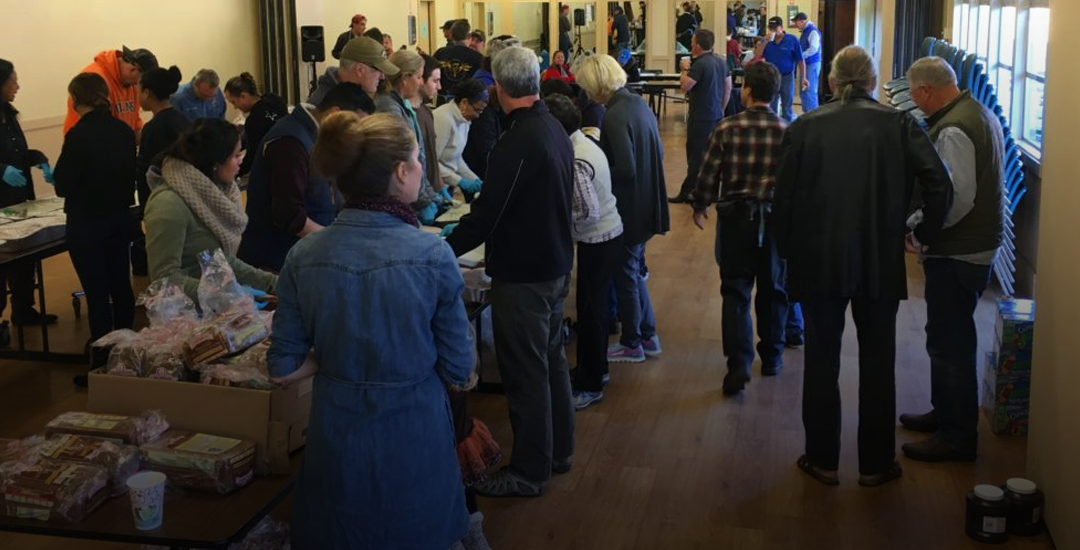 By Dr. Mark Schillinger Division CoordinatorGuest Writer Each year on Thanksgiving, the non-profit organization Young Men's Ultimate Weekend hosts an event called "Operation T Day." Originally created by a team of Bay Area men over two decades ago, the event feeds...
David Plante Guest Contributor Here is a list of things I learned from the men when I was a member of the international men's organization, MDI. If it weren't for those men, I would not be where I am today. Owning my shit, even if it stinks, keeps me in...
Jim Ellis Legacy Magazine Editor To those who communicate ... thank you. To those who contribute to this magazine - in the form of columnists, guest writers, proofreaders - thank you. To those readers of this magazine - who take the time to pick up this online monthly...
Jim Ellis Legacy Magazine Editor Ah yes, every once in awhile, in life, we get that sharp experience, one that hurts us, harms us, wounds us, jabs us, perhaps stabs us right there in the back. We toss and turn in the toil and turmoil. It's a drag and a half. We can be...
Marc Prestera MDI Contributor Even with all that has happened in the past year with my "One MDI" organization, I continue to bask in gratitude of the legacy and life of Mentor Discover Inspire. "Thank you Dad" - that phrase has always meant more than I could have ever...
Craig Jones Columnist It's November once again, seriously autumn, and the year is seriously elderly and seriously coming undone. Can a year be in its senescence? We're in the month of Thanksgiving, by fiat of Abraham Lincoln. This nation will by God stop and...
Dan Kempner MDI Contributor My wife runs a little school in our house, for teaching English to Vietnamese children. This means that twice a week, for four hours, my house becomes a war zone of sorts. The couch is a trampoline, rooms are hide-and-seek havens. The...
Crawford Hart Guest Contributor I want to acknowledge my gratitude for a man I have never met and never will, even though he is closer to me then perhaps any other in my life. For many years I wasn't even aware of his existence, not in any empirical sense. Perhaps I...
Eric Louie MDI Contributor Some of you know my relationship with my father. We've had our differences over the years. I've held him in both high esteem and low opinion, and sometimes held those opposite positions in subsequent minutes or hours. ...
AWESOME QUOTES ON PURPOSE!
"The purpose of life is not to be happy. It is to be useful, to be honorable, to be compassionate, to have it make some difference that you have lived and lived well."
― Ralph Waldo Emerson
"It's not enough to have lived. We should be determined to live for something." ―Winston S. Churchill
"People take different roads seeking fulfillment and happiness. Just because they're not on your road doesn't mean they've gotten lost." ―Dalai Lama
"The heart of human excellence often begins to beat when you discover a pursuit that absorbs you, frees you, challenges you, or gives you a sense of meaning, joy, or passion." ―Terry Orlick
"Definiteness of purpose is the starting point of all achievement." ―W. Clement Stone
"The mystery of human existence lies not in just staying alive, but in finding something to live for." ―Fyodor Dostoyevsky
"You were put on this earth to achieve your greatest self, to live out your purpose, and to do it courageously."
― Steve Maraboli
AWESOME STORIES ABOUT MATURE MASCULINITY
Awesome Stories about Scars