There is a common perception that men do not like asking for help. And whereas there is some truth to this, there is an organization – Mentor, Discover, Inspire – assembling teammates and teams that do just that: support each other to get through challenges and barriers, help men to realize their greatness and boost men towards successful families, careers and communities.
This month's edition of the Legacy Magazine embraces the act of getting support and help from "our men."

The Legacy Magazine is creating a thread over a series of months leading us to our power to affect real lasting and positive change.
March –  "March Madness" and the emotion of anger.
May – "Men Facing Their Fears."
June – "Confronting Your barriers." 
July – The Power of Grieving
August – Whether to Forgive
September – Asking for Help  
October – Victory! – Your Biggest Wins  
November – Enrolling Others into Your Vision
December – Your Legacy
We'll take it one month at a time and watch how it unfolds.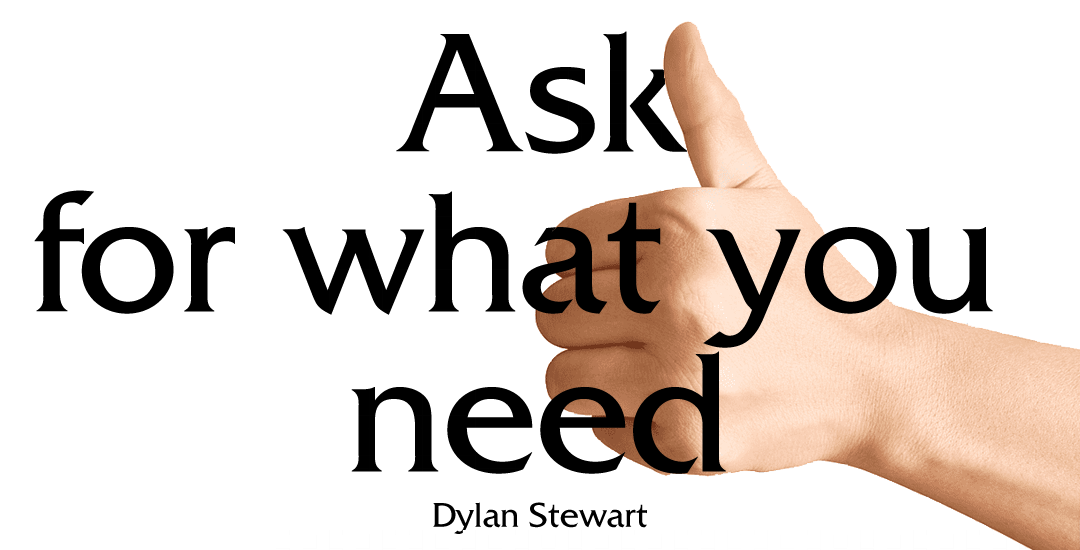 Dylan Stewart Columnist When I first found my way into men's work I was a proud man. I was a single father. I was running a successful business. I didn't know much, but I knew that I could handle whatever the world could throw at me. I had survived the suicide of my...
Pete Hymans Guest Contributor I decided to attend my 50th college homecoming anniversary last fall. I had not seen many of these people in 53 years, and as I meandered among the unrecognizable faces, a name from the past vibrated my ear-gear and the tympanum...
https://youtu.be/Y9O4Ngwurd0 Once upon a life, I fought on the front lines in the Vietnam War. In 2018, I took a trip back to Vietnam, 50 years after the many battles and the two wounds I brought home with me. This is a story of forgiveness. Over those 50 years, my...
Dylan Stewart Columnist I was trapped by guilt, trapped by shame in a torture chamber of my own making. In a fortress high above the world with no windows and no doors. Punishing myself every morning. Beating myself every night. Locked in a circle, a cycle of constant...
Craig JonesColumnist Every time I go for a run, I'm grateful for Danny. Every stride, every breath, every mile is infused with his teaching, and he was an asshole to me. Not always, but when he was, it really hurt. Not forgiving him was costing me and shrinking my...
Todd Sorbo MDI Contributor I have thought a lot about forgiveness in my life. I have thought about the people I have wronged, the people I have hurt intentionally or unintentionally. I have thought about where I haven't forgiven myself. Maybe it's because of my...
Rich O'Keeffe MDI Contributor Ah, forgiveness. Certainly a huge topic these days. And a ton of side aspects and whatnot. I hear a lot of folks utter phrases like "I need to forgive someone" or "I forgive him for…" or the like. I believe that this misses the mark. Not...
Fred Rai Guest Contributor I love my mum, but it hasn't been an easy road with her. It has taken years of forgiveness work to get where I am today. Forgiveness is a definitely a touchy topic. For me the hardest person to forgive so far has been my mother, who is...
James Anthony Ellis Legacy Magazine Editor All right, let's bust this myth wide open. I am so tired of reading the same old shit about this newfangled forgiveness. Somehow the collective unconscious among the earthlings believe they have tuned into some cutting edge...
Bernie Fitterer MDI Contributor We generally have been taught that we are only bodies in this human existence, and we hold strong attachments to things, titles, fame, money etc... If someone in any way diminishes us, as we are attached to a body and an ego, we tend to...
James Anthony Ellis Legacy Magazine Editor From the forthcoming book about forgiveness, atonement and freedom from Legacy Productions, this is an exclusive excerpt that outlines some simple but challenging steps towards a full and rich experience of true forgiveness....
Peter Hymans Guest Contributor As a rather senior man, I have seen, done and experienced a lot of things in many different lands with many cultures. Much of this passage of time has been in and around our greater active and inactive circles, related to Sterling...
Gary Wojciechowski MDI Contributor Part 1 Forgiveness = Freedom The best solution to many quandaries and problems is the act of forgiveness, which frees up space in the mind so that one can be open to greater opportunities and growth. This is the opposite of hanging...
"State what you want, and go for it, don't refuse yourself a request you did not make."
― Bangambiki Habyarimana
"I've never been good with asking for help; it seems risky, but at some point when things are really dicey, your stubbornness gives way to a certain form of humility that, after you get over yourself, feels liberating. I started to believe that the universe was conspiring to help me finish my house, sending people along at the right moment."
― Dee Williams
"It may sound paradoxical, but strength comes from vulnerability. You have to ask the question to get the answer, even though asking the question means you didn't know."
― Majid Kazmi
"Never let your ego get in the way of asking for help when in desperate need. We have all been helped at a point in our lives."
― Edmond Mbiaka
"There is no weakness in asking. If we wait for someone to give us what we want, chances are we might never get it."
― Abhishek Ratna
Don't be afraid to ask questions. Don't be afraid to ask for help when you need it. I do that every day. Asking for help isn't a sign of weakness, it's a sign of strength. It shows you have the courage to admit when you don't know something, and to learn something new.
– Barack Obama
Sometimes the loudest cries for help are silent.
— Harlan Coben
Successful people are always looking for opportunities to help others. Unsuccessful people are always asking, What's in it for me?
– Brian Tracy
I tried to groan, Help! Help! But the tone that came out was that of polite conversation.
– Samuel Beckett
The Christian life is not a constant high. I have my moments of deep discouragement. I have to go to God in prayer with tears in my eyes, and say, 'O God, forgive me,' or 'Help me.'
– Billy Graham
Any kid will run any errand for you, if you ask at bedtime.
– Red Skelton
He has a right to criticize, who has a heart to help.
– Abraham Lincoln
There are two things a person should never be angry at, what they can help, and what they cannot.
– Plato
We can't help everyone, but everyone can help someone.
– Ronald Reagan
Being self-made means putting yourself in position to help others put themselves in position to be successful.
– A Boogie wit da Hoodie
We need someone who is going to stand up, speak up, and speak out for the people who need help, for the people who have been discriminated against.
– John Lewis
Here are 12 Stories on Grieving!
James Anthony Ellis Legacy Magazine Editor Shit, 57, you couldn't knock that dying quail...
James Anthony Ellis Legacy Magazine Editor What happens when we grieve? There has got to...
Bryce Honstead MDI Contributor March 19, 2009 was the worse day of my life. My sister...
Fred Boyles MDI Contributor I have been on a men's team for 31 years, and it has never...
As always, it's good to hear from the men on the topic at hand. On any topic, it's good...
James Anthony Ellis Legacy Magazine Editor From the Legacy Productions' book "Tears: And...
Matt Coddington MDI Contributor When I think of grieving, I always associate it with a...
Brian Childers MDI Contributor January 22, 1965 was the day that my father put a .45...
Sandt Litchfield Guest Contributor I sometimes question my humanity. Am I alive? Am I...
Crawford Hart Guest Contributor My brother Marshall and his family had driven down to...
Brian Childers MDI Contributor I am on a men's team consisting of three white men and...
Fred Tomasello Jr. Guest Contributor My main goal in life was to be a man, to prove...