Brian Childers 
MDI Contributor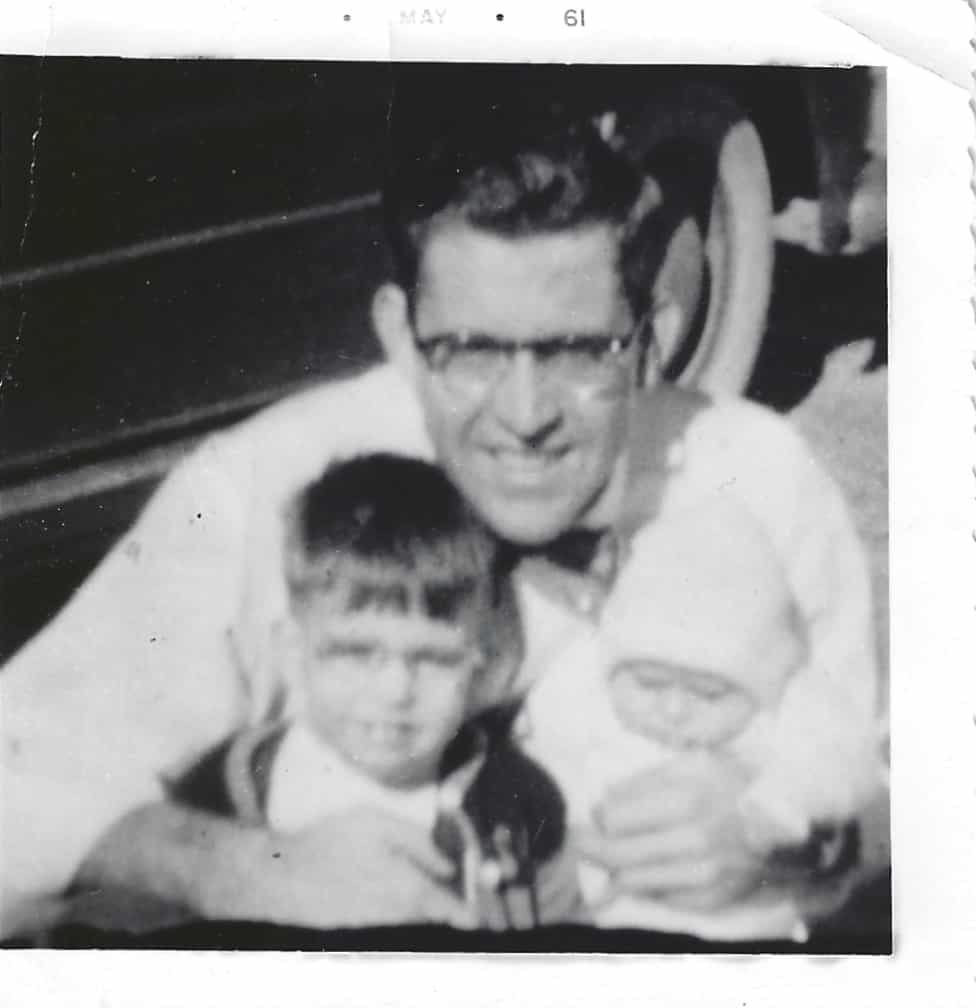 EDITOR'S NOTE: This story was originally published on June 25, 2020. Author Brian Childers wishes you to know the following:
"I am a very fortunate man.  I have accomplished much that wasn't going to happen for me – coming from my family of origin with all of our issues, problems and dysfunction. I have traveled the world, loved some good women – my mother and sisters among them, and hope to love some more before I'm done.  I have earned the respect of men that I respect and that is such a solid feeling to me.  Finally, I am an honest man and have earned my own self-respect.  I sleep well at night.  I am grateful."
---
January 22, 1965 was the day that my father put a .45 Auto in his mouth and took his life.
I was 13.
It was the day that we got a telephone call that forever fractured our family and that began the downward spiral of my mother's mental illness … until I had to hospitalize her in 1969 – during the middle of my senior year in high school.
My mother and father divorced in 1957 – when I was six. Mom moved us from Ohio to Atlanta where we lived with her parents. He would come to visit 2-3 times a year for 2-3 days at a time. Other than that, we had no time together. No ball games, no fishing trips (he set a World Record in 1962 by catching three Blue Marlin in one day – all record size for the time), no hanging out or bonding time.
I missed him A LOT.
In my later teen years I had a recurring dream: I was in a market area in a very crowded town square – somewhere like Marrakesh. I would see my dad across the crowd, and we would run to each other and hug tightly. He would explain that something had happened and he had had to disappear. And, then I would awaken – alone. The dream came over and over.
Fast forward to the winter of 1991.
I drove to New Palestine, Indiana to look for and find my father's grave. We didn't have enough money to go to Indiana for his funeral. We had no "closure." The night I arrived at a "campground" (somebody's backyard) there was four inches of snow on the ground. I pitched my tent and froze my ass off – alone – thinking I could prove to my father that I was a real man. The next day I bought a Heineken beer (he always liked Lowenbrau) and went to the cemetery. I had to clear the snow off of his grave marker. It was very sad to picture "him" in this lonely cemetery in the middle of nowhere, blanketed in snow … forever. I toasted him with my beer and howled like a wolf from the pain of missing him for so many years.
My father was a doctor in psychiatric research. Prior to his death, he had remarried and had two more children. He was working at the Richmond State Hospital in Richmond, Indiana. While I was there, I met with his personal assistant, and she told me for the first time that I remembered hearing it as something positive: "You're just like your father."
She told me that he had taken his life because he felt that he would do more harm to his children if he were alive.
September 1991, Spencer, Massachusetts – The Sterling Men's Weekend. A grieving exercise.
Here, I was swallowed up in the immense grief that was let loose in that room. And, yet, for a time – it felt freeing.
In my Landmark Advanced Course in 1997, I was finally able to see that his death wasn't about me. He didn't do anything "to me." It happened – for sure – and it hurt like hell – for sure, but it didn't own me anymore. And I didn't have to be a victim of it.
In my 28 years involved in men's work, I have participated in many grieving exercises. And, I have let loose in every one – to the best of my ability. I have spent considerable time contemplating suicide – thankfully, to always conclude that it wouldn't solve anything and would leave my friends and loved ones hurt and damaged.
I have come to believe that the grieving process never "ends;" it changes state. Pining over the lost time and opportunities has brought me no joy, only disappointment with no resolution. I have empathy for my dad, whom I have outlived by 27 years. I am sorry that he couldn't find a way to "physician heal thyself." I am sorry that my younger sisters didn't get to know him as much as I did. I am very sorry that my mother's heart was broken, and she could never find that kind of love again in her life.
And here I am. I have cried and am crying now as I write this. It's a sad tale.
Just tonight, I have learned my father's birthdate: March 4, 1924 and I found a photo of his grave marker. I decided to honor this occasion by having a Shiner Bock beer with my dad. I would so love having a conversation with him over a beer.
Things I have learned about myself and my relationship with my mostly absent father:
I am a man.
I am proud of who I have become.
He would definitely be proud of me.
He would love it that I have earned the respect of men that I respect.
I have nothing to prove to him or anyone.
I have no regrets.
I respect myself.